The 2010 "Art In Action" project sponsored by the Fort Collins Downtown Development Authority, in partnership with the Art in Public Places Program, brings the exciting process of art creation into the public setting of Old Town.





The process of enlarging the sculpture titled "Free To Dance" began in June. A metal armature was completed and a "point up" device was constructed to permit accurate transfer of proportions to the larger piece that will be 6 feet in height when finally completed.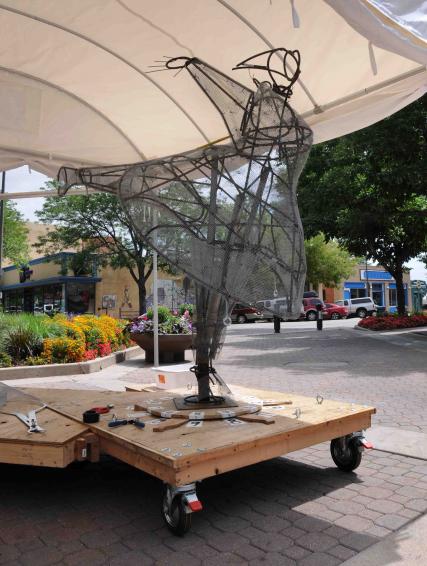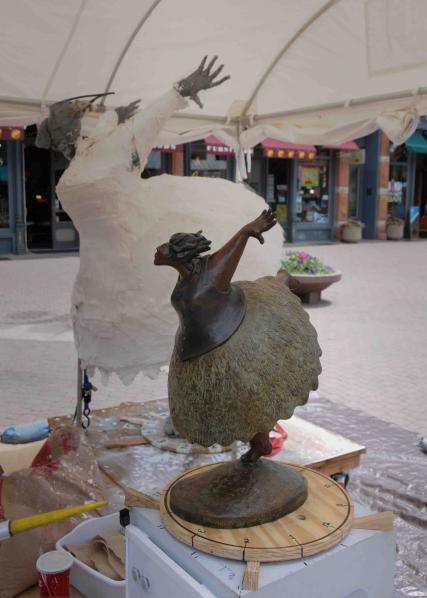 The piece will be covered with plaster and sculpted on site throughout the months of July, August, and September, 2010. Once complete, a rubber mold will be made before bronze casting at a local foundry. "Sculpture Center, Inc." in Fort Collins will be creating the waxes, casting the bronze, and completing the fabrication prior to final installation in historic Old Town, Fort Collins.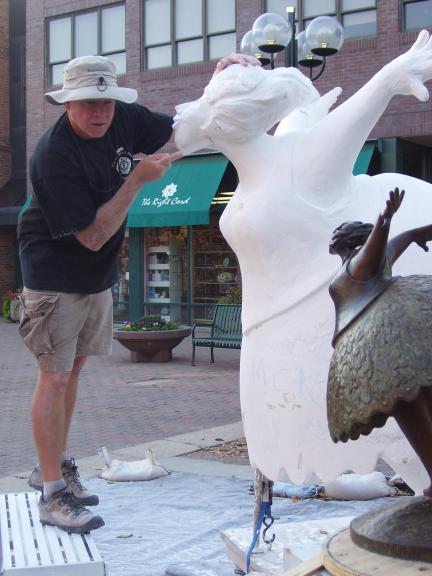 You're invited to come down and catch the action as the sculpture develops throughout the 2010 summer!



(Digital rendering of final sculpture size and placement.)